A MORE SUSTAINABLE FUTURE
At HO Sports Company we're committed to protecting our global playground through environmentally sustainable actions. Enjoying the outdoor environment is rooted in everything we do. We're proud to expand our efforts toward cleaner, greener processes and products that protect the environment we live and play in. We're committed to improving both product performance AND environmental performance through materials and manufacturing innovations.
SYNDICATE WORKS: NO PLASTIC LAYERS!

100% RECYCLED PVC LOUNGE FLOATS
CLEAN POWER
To reduce our carbon footprint, HO Slalom Skis are produced in a clean energy facility, using 80% renewable sources such as solar.
APPAREL FROM RECYCLED WATER BOTTLES
Made of 100% recycled fiber from REPREVE® that turns recycled plastic water bottles into responsibly sourced clothing. Up to 17 recycled water bottles make up our Sun Hoodies, 16 bottles per Sun crew shirt, and 6 recycled bottles per T-shirt.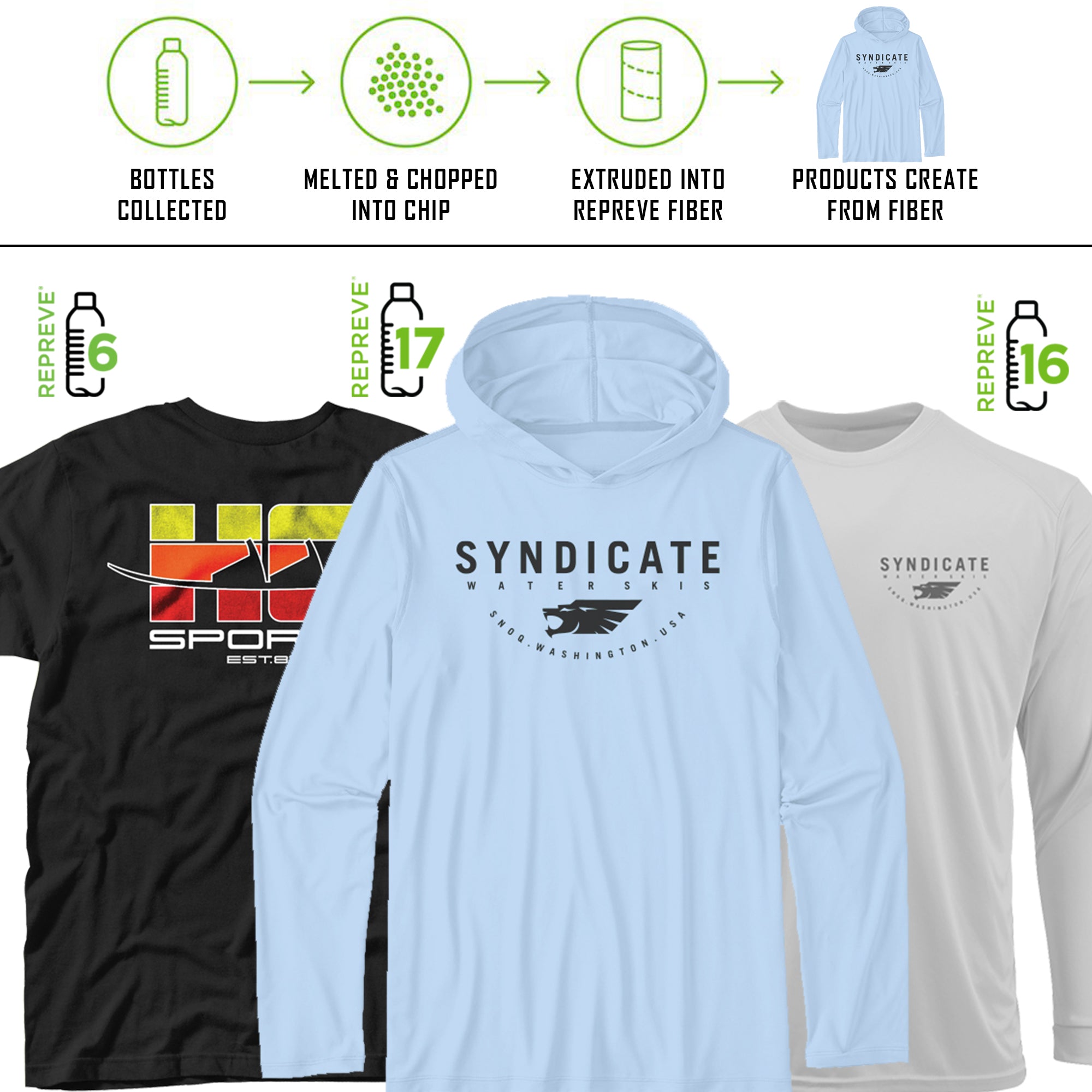 BIO RESIN
Many of our skis now contain 35% natural glycerin resin, a by-product of biodiesel production. This makes them quicker rebounding creating a lighter feel underfoot. These new materials enhance ski performance and reduce environmental impact of ski manufacture! The result is a more dynamic and responsive flex, making it easier to get wider with less effort.
LONGER LASTING TUBES, LESS WASTE