WATERSKIING MADE EASY
Watch the free instructional video below and learn to get the whole family waterskiing today! This video features waterski legend Wade Cox, who will not only teach you how to ski, but how to teach others and the essential gear that can make learning a breeze.
STEP 1
Consider connecting ski tips using the Trainer Bar Accessory. This will prevent the skier from doing the splits when learning to ski.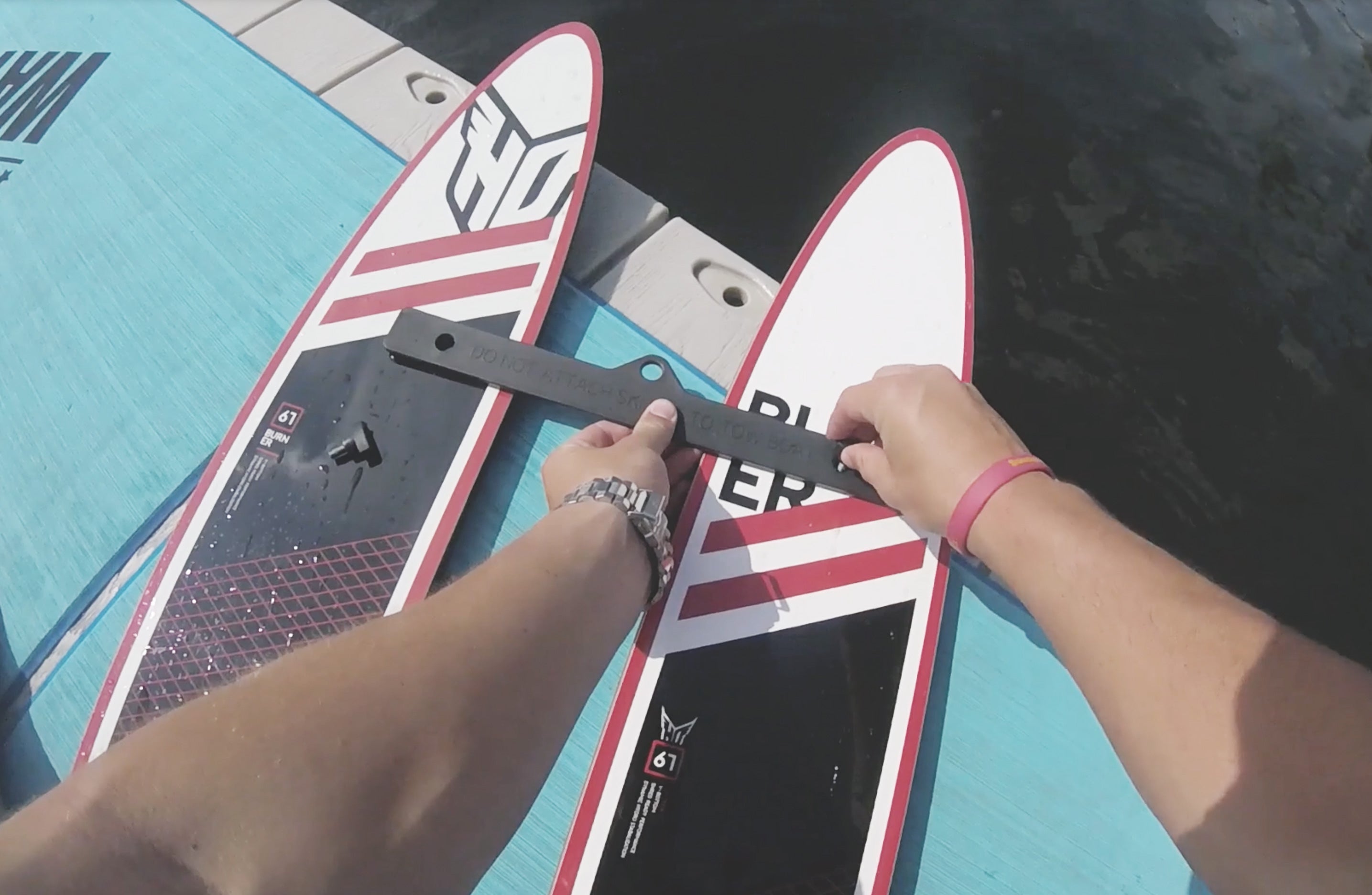 STEP 2
Practice propoer ski stance on dry land. Kneeds bent, arms straight, chin up like you're sitting in a chair.
STEP 3
Keep knees bent and together with arms straight as the rope gets tight and boat begins to gradually pull you out of the water.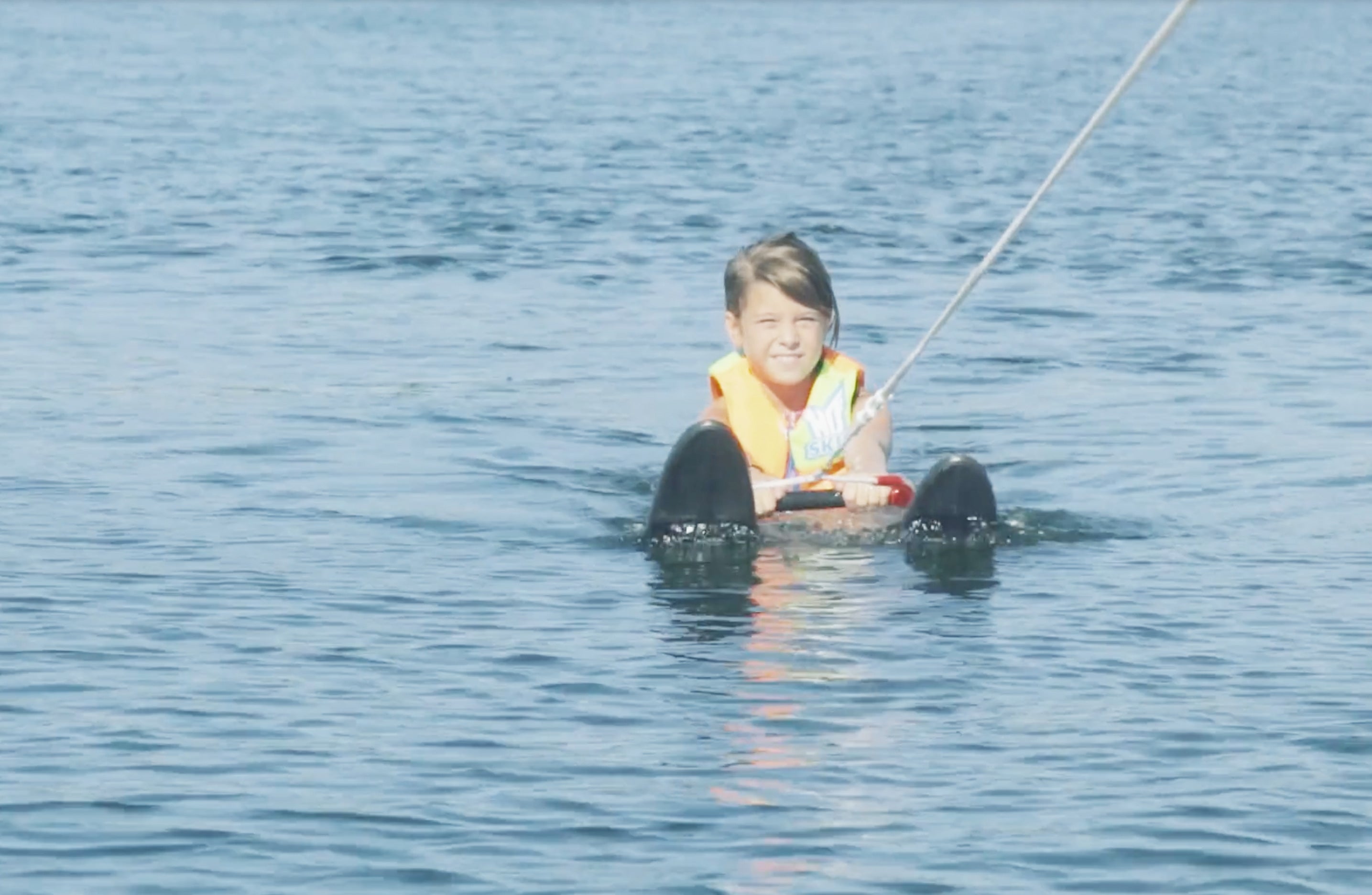 STEP 4
Obtain the "chair" position once you're fully out of the water. Knees bent, arms straight, chin up.