BEHIND THE SYNDICATE DESIGN
COMPARING SYNDICATE SHAPES
WHAT DO SPRINGS HAVE TO DO WITH MY WATER SKI?
Carbon is the strongest material on earth. Its unmatched strength to weight ratio has allowed water skis to cut weight from over 8pounds, to under 4. However, it is another property, called Springvalue or K-value, that makes a carbon water ski accelerate so quickly. Carbon's inherent stiffness causes it to return to its original shape quicker than any other material. This is why carbon fiber makes a better spring than fiberglass! As a result, your water ski snaps back to its acceleration shape at the finish of a turn lightening fast, providing skiers with the highest performance imaginable. HO is proud to manufacture every slalom ski in our product line with carbon laminates in the quantity and orientation best suited to the type of skiing you choose.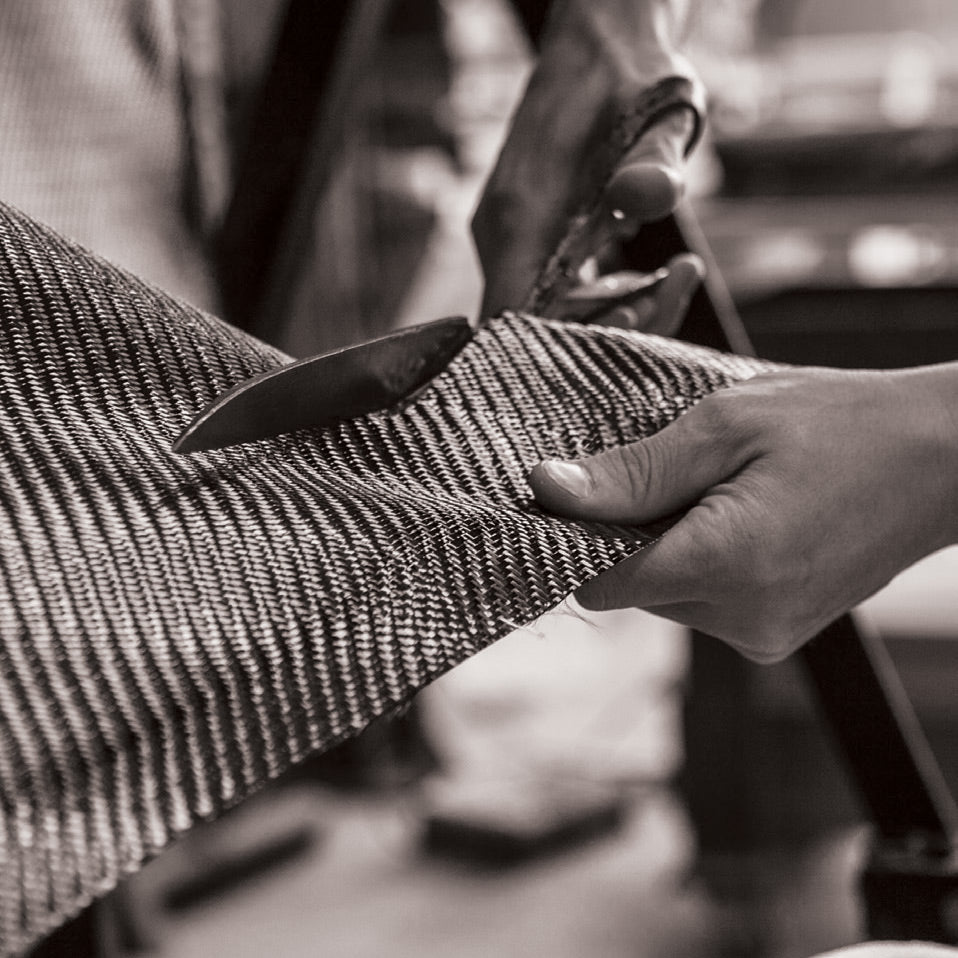 ALL CORES ARE NOT CREATED EQUAL!
You might not be able to see it, but the core is the most critical structural component of your water ski. Where carbon is the horsepower, a water ski core is the foundation of a great ski. Powerful, durable and accurate all while being as light as possible is the key to a great water ski core. Developed for the pro-level competition Syndicate Program, our 100% machined polyurethane cores are the world's finest, lightest and ultimately best skiing water skis on the market.
FISH HAVE SCALES, SO SHOULD YOUR SKI!
If you asked Marcus Brown he would tell you something about boundary layer theory and laminar vs turbulent flow, but trust us on this fact, fish have scales and so should your ski! A textured ski base knocks all those pesky water molecules from sticking to your ski and as a result your ski doesn't have to drag them through the water with you. If you don't have to pull around these extra water molecules your ski has less drag and you don have to expend as much energy to ski. Less Energy to Ski = More Skiing = More Fun!